We are delighted to announce that we have become carbon neutral in accordance with PAS2060
We engaged with Energy and Carbon experts ECA Business Energy to help on this part of their sustainability journey. Working with Dawn and the teams at Turners, ECA calculated the carbon footprint for all their sites across all three scopes, created and implemented a comprehensive carbon management plan and invested in verified carbon offsetting programs.
Turners Accident Repair Limited have always demonstrated a commitment to reducing their carbon footprint and have previously implemented sustainable initiatives including recycling waste.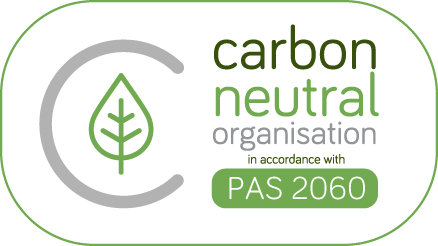 Achieving carbon neutrality further demonstrates this commitment to our customers and supply chain.
The implementation of the carbon management plan will see us committing to reduce our emissions to agreed targets as set out in the plan year on year moving forwards.
Dawn Swales, Compliance & HR Manager said
"We are delighted to have achieved the PAS2060 accreditation and this is undoubtedly a testament to Turners Accident Repair's ongoing commitment to its corporate social responsibility strategy of becoming a net zero business.
The Directors, Stuart, Susan and Tom, are fully behind this target and are actively implementing various policies to reduce its carbon footprint and overall impact on the environment.
We are extremely proud that we have achieved this across the four sites within our group and the team have embraced this focus into their daily routines thinking about everything they do."
"We are delighted to have assisted Dawn and the team in becoming carbon neutral. They have committed to actively reduce their emissions year on year as well as offsetting any outstanding emissions. We look forward to helping them on their ongoing environmental journey."
Added Steve Silverwood, Managing Director ECA Business Energy.